Sample Surveys Assignment Help
A sample survey is a technique for gathering or collecting data about and from a subset of the members of a given population in order to obtain inferences about the entire population. Sample surveys are mostly used in academic areas, specifically in social sciences. The data obtained is then used to approximate various parameters of interest about a population, which enables better decision making.
Many students struggle with their sample survey assignment because they don't know where to get a legit sample survey assignment help. If your search for this service brought you to this site, don't search any further because you have just found one of the best providers of sample surveys homework help. Statistics Assignment Experts is a reputed academic writing company not only for our ability to provide impeccable help with sample survey assignments but also for the fact that we can solve any assignment related to statistics. We have the resources and the experience required in academic writing and hence you can rely on us to present an award-winning paper that fetches you desirable grades.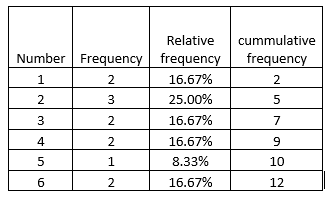 How To Conduct An Effective Sample Survey
You don't need to be the brightest student in the class to build the perfect surveys. There is plenty of information online and in the library where you can get tips on how to develop a great sample survey. In fact, our sample survey assignment experts have made things even much easier for you by listing down the best practices for building and conducting your survey. Read on!
Create only necessary questions: You are conducting your survey to acquire useful information, so make sure every question you prepare for your audience is important. The best way to go about this would be to first identify what information you want to collect and then write your questions later.
Keep your questions simple and short: No one wants to complete a lengthy survey or a survey that bounces from one topic to another. Therefore, it is important that your survey follows a systematic order and doesn't take too much time to complete.
Prepare direct questions: Vague and poorly worded questions, or questions that beat about the bush would be a total turn off for your respondents. They are likely to get your audience confused, which may make the data you collect less useful. Aim for clear, precise, and direct-to-the-point questions that are easy to answer.
Avoid questions with two parts: Our sample surveys homework help experts recommend asking one question at a time or rather avoiding questions that have two parts. Once you are done formulating your questions, go through them and separate questions that you feel have two parts. Here is an example: "Which one of these companies is more reliable and has the best customer service? In such a case, the audience may feel that one company has better customer service but another is more reliable. To obtain the most accurate data, consider asking each question separately.
Avoid biased or hinting questions: Some descriptive phrases or words may infuse bias into the questions or lead the respondent towards the direction of a certain answer. Make sure to scrutinize adverbs and adjectives in your questions. If you feel that they are not necessary, there would be no harm in taking them out.
Speak Your Audience's Language: Only use terminology and language that your audience understands. Make your sentences and words as simple as you possibly can and avoid technical jargon. Nevertheless, do not oversimplify the questions to a point that they change their meaning or how they are interpreted.
Rephrase questions that have yes/no answers: Rework yes/no questions by including phrases like "how often" how likely" or 'how much". This will help you get more specific and richer data.
Test your survey: Before distributing your survey, make sure to take it for a test drive. Ask a few people to test the survey. This will help you identify and fix errors before the actual distribution.
Want to learn more about building surveys? Seek out our providers of help with sample surveys and they will provide you with the assistance you need.
Types Of Survey Sampling Methods
There are several sampling methods that can be applied when conducting a survey of a given population. Here are the most common as explained by our sample surveys assignment helpers:
Stratified sampling: This type of sampling method involves dividing the population into groups based on certain characteristics. Then a random sample is selected from each group. For instance, suppose a survey is conducted in a company. The researcher may divide the population into different groups based on departments and then randomly select survey respondents.
Cluster sampling: This sampling method is used when there are homogenous groups in a population. The entire population is divided into groups called clusters and random respondents are selected from each group.
Multistage sampling: In multistage sampling, a sample is selected using a combination of different sampling methods. For instance, in stage one, the researcher may use stratified sampling and in stage two, he/she may use cluster sampling or any other method that may fit his/her survey, and so forth.
There are many more survey sampling methods that we haven't listed here, with which you may need expert guidance understanding the concepts so that you can complete your homework. You can have sampling methods expounded in depth by our experts and all you need to do is contact our sample surveys homework helpers. Also, if you are not sure about your writing skills, you can take help with sample survey homework from us and the entire paper will be completed for you by an expert.
Advantages Of Sample Surveys Over Census
There are two main types of surveys that researchers can use to collect information about a population to satisfy different needs. These include: sample surveys and censuses. Sample surveys deal with a section of a population while a census deals with the entire population. Sample surveys have several advantages over censuses as explained below by our sample surveys assignment helpers:
Reduced costs both in terms of money and in terms of staffing requirements
Reduced time in collecting, processing the data collected, and producing results, because sample surveys require a smaller scale of operation
Because of the reasons above, sample surveys allow researchers to ask more detailed questions
Sample surveys enable researchers to test characteristics that could not be possible with censuses. For instance, to test products like a specific brand of tires can only be done with sampling because the product will have to be destroyed during the inspection. Conducting a census will mean destroying the entire line of tires, which could bring loss to the manufacturing company.
Sample surveys have a lesser respondent burden because only a few people are required to provide the data that is needed.
Topics Covered By Our Sample Surveys Assignment Help Experts
We provide the best sample surveys homework help. Here are some of the topics on which we have assisted students:
Stratified sampling
Horvitz Thompson Estimator
Double sampling
Errors in surveys
Estimation of variance components
Modeling observation errors
Unrelated question model
Stratified random sampling
Cluster sampling
Unbiased variance estimators
Warner's model
Ratio and regression models
Varying probability model
Ratio type estimator
Non-sampling error
Take help with sample surveys homework on any topic from us and receive quality solutions.